Picocom, a privately venture capital-funded semiconductor company, designs and markets Open RAN (radio access networks) baseband system-on-chip (SoC) devices and software for 5G small cell infrastructure. Picocom aims to empower wireless innovation by delivering class-leading 5G small cell technology and products.
We talked to Oliver Davies, Picocom's VP of Marketing, and Mike Davison, VP of Operations, about the company, its products, the future, and the advantages of having imec.IC-link as a partner.
The revival band story
Picocom is relatively new to the 5G RAN semiconductor market. But like many start-ups, the company's journey started many years before it was founded. Its core team worked together on other projects in the past.
"You could trace things back to Picochip, a previous fabless semiconductor company founded by Peter Claydon and Dr Doug Pulley," remarks Oliver Davies. "When Dr Yingbo Jiang founded Picocom in February 2018, he asked Peter Claydon, whom he knew from pre-Picochip days, to join the company. Peter is now President of Picocom, and Doug is our Chief Solutions Architect. Many people in the industry joke "they got the 'old band' back together". Though I would liken it more to a 'supergroup': the leadership team at Picocom are truly seasoned industry veterans."
"In a few years, the team has grown to almost 100 people", adds Mike Davison. "Several other team members from Picochip are now part of Picocom, including Oliver and me. It's a testament to Picochip's strength of vision."
However, even though Picocom has a sizeable and experienced team, it needs strong partnerships to fulfill its steep ambitions. Mike: "As we were ramping to silicon production, we found it challenging to quickly hire people with the right skills and experience. In the early days, imec.IC-link was able to help us out on that front. As time goes on, and we build the team, we'll take more and more of the work on ourselves."
Unique technology
The right mix of seasoned industry veterans, new talents and strong partnerships creates the foundation for success. The company is growing in team size and technology-wise: it's competing with the giants of the industry. "Sometimes it looks like we're David with a lot of Goliath's around," says Oliver. Nevertheless, Picocom is in a strong position to take them on. What is it that makes Picocom's technology unique and different?
"We're focused on bringing down the power and cost of small cells", explains Oliver. We integrate standardized interfaces to ease integration, such as having Open Fronthaul embedded into our PC802 device. We empower the deployment of flexible RAN architectures made possible by our award-winning ORANIC board. For example, today, you need four separate small cells for in-building small cell coverage to support four different mobile networks. With the advent of shared and neutral host networks, demand for multi-operator small cells is developing. Picocom's new generations of silicon enable this at a price point of just a fraction more than a single operator small cell."
"We anticipate having the product in lead customers hands by the end of the year. It's a strong position, and great timing as the 5G RAN industry begins to turn its attention to small cells. We currently have a huge interest in Europe and Asia, and there are key players in the mix," adds Oliver.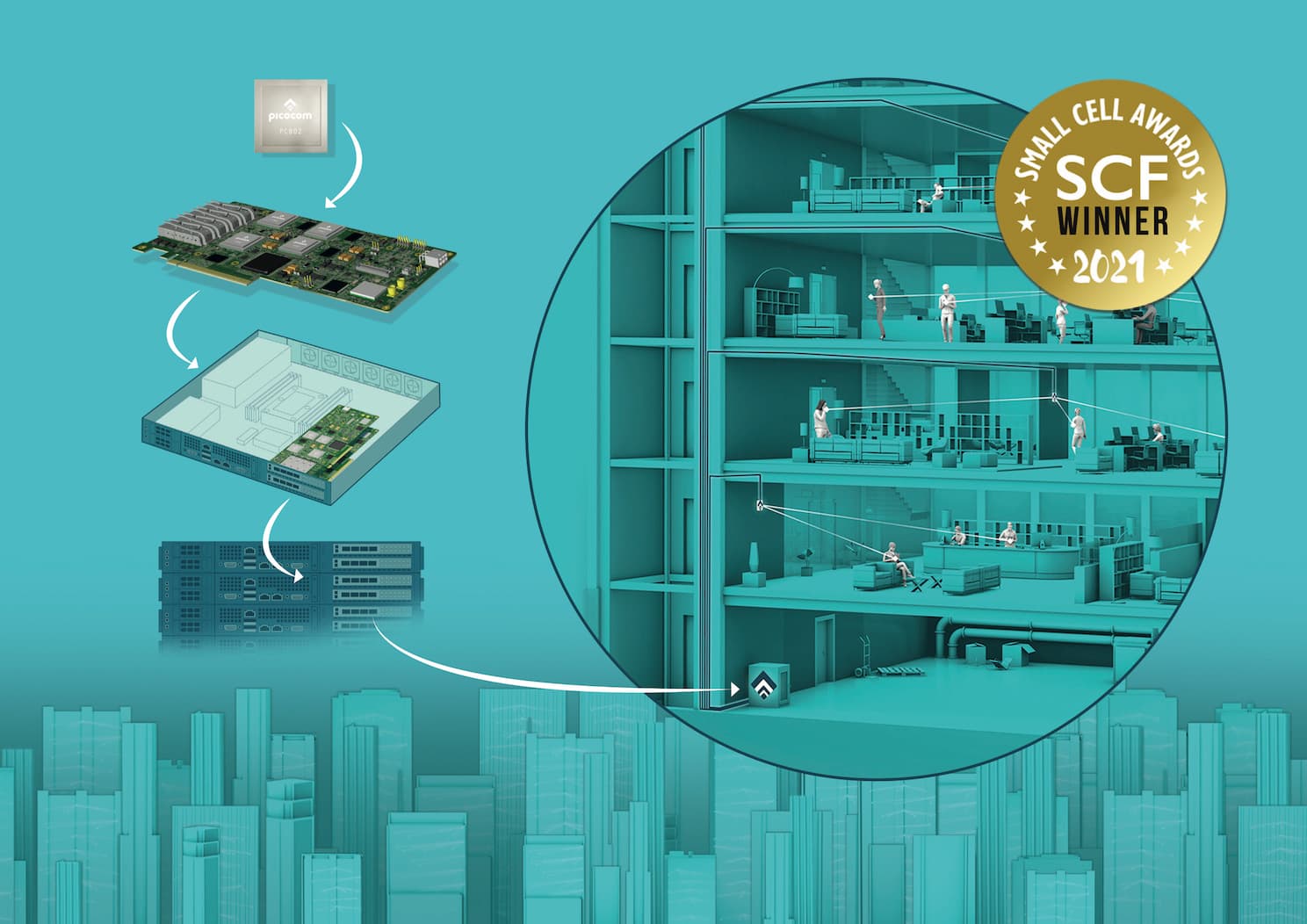 Imec.IC-link: access to expertise and an ecosystem
Mike explains more about the cooperation with imec.IC-link: "Picocom started to work with imec.IC-link before I joined the company, but I also worked with them in the past. They have excellent expertise in lots of different areas, including ones we didn't know whether we'd need or not. They also have strong links with suppliers worldwide and were able to advise on which suppliers would be the best match for our product to meet the aggressive schedule we needed.
Another benefit was imec.IC-link's expertise with high-speed interfaces. Chips in general, and communications chips in particular, are highly complex. Imec.IC-link was able to bring the right skills to supplement what we needed in terms of package development. They handled the substrate development for us and were able to demonstrate the performance with complex simulations. These days you have to simulate the whole system together – the chip, the package and the board, and imec has been able to do that.
There are many difficulties and bottlenecks in the semiconductor supply chain at the moment, and imec.IC-link was able to identify a route through that with a quick turn assembly process. They had contacts worldwide which were highly beneficial, with the ability to react and develop a solution to the current supply problems. Imec.IC-link is also a value chain aggregator for TSMC, and the TSMC process that we used was the perfect match for what we were trying to do, so that's a bonus in the partnership."
What about the future?
"Doug Pulley recently joined us as Chief Solutions Architect. He's an expert in wireless RAN communications architectures and holds several CDMA, OFDMA, and TD-SCDMA-based patents. Right now, it's the time of 5G, but there's always another 'G' coming. We're already looking through 5G and beyond – to 5G Advanced and further out into 6G," concluded Oliver.
The future of Picocom looks bright. It has a fantastic team with excellent knowledge and experience, and it's attractive for young talents. It's not afraid to compete with the market's giants and is targeting the global market. With imec.IC-link as a partner, it's in pole position to do so.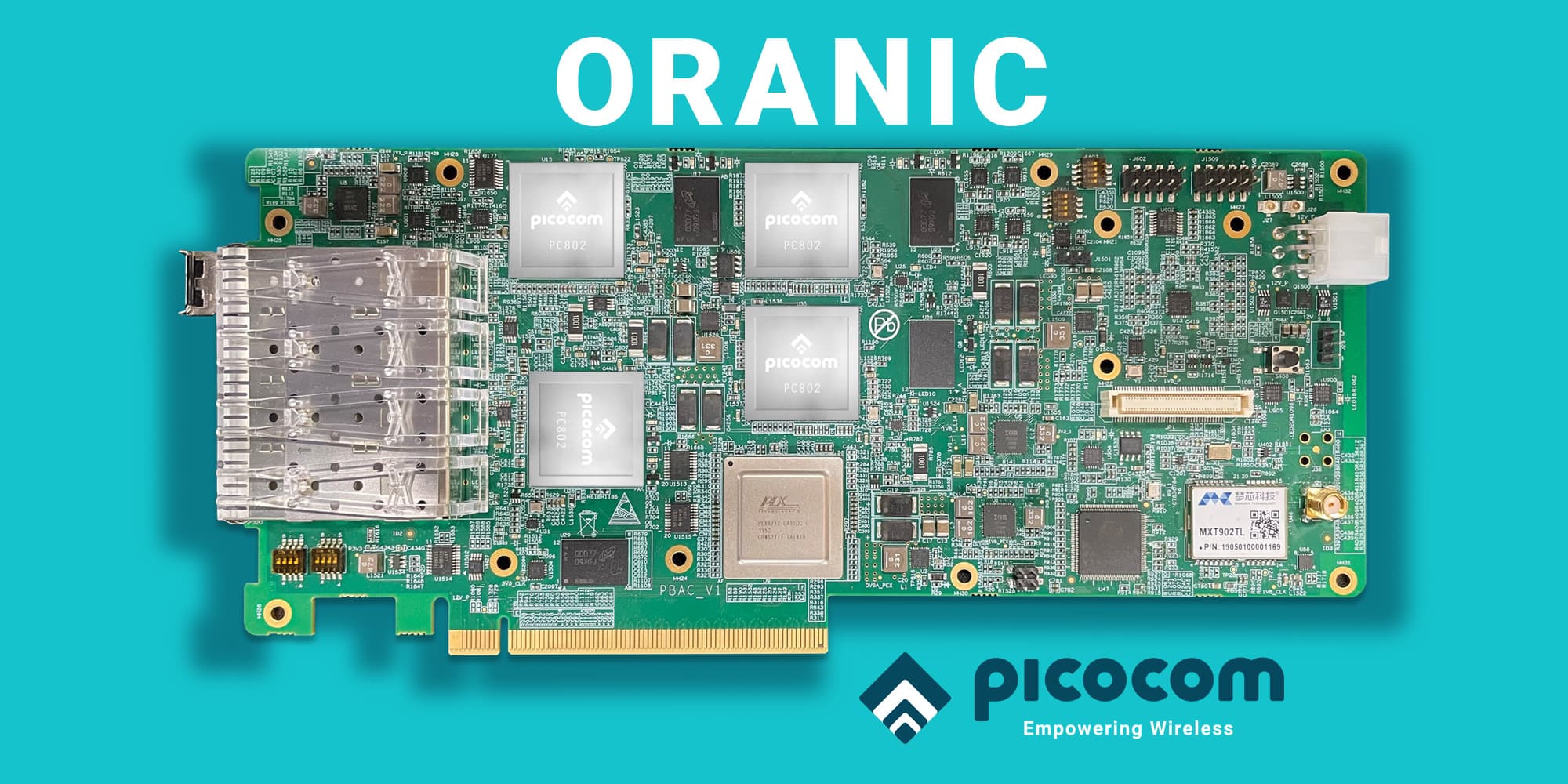 Want to know more?
Register here for our on-demand webinar "Unlocking the fascinating world of connectivity with application-specific ICs".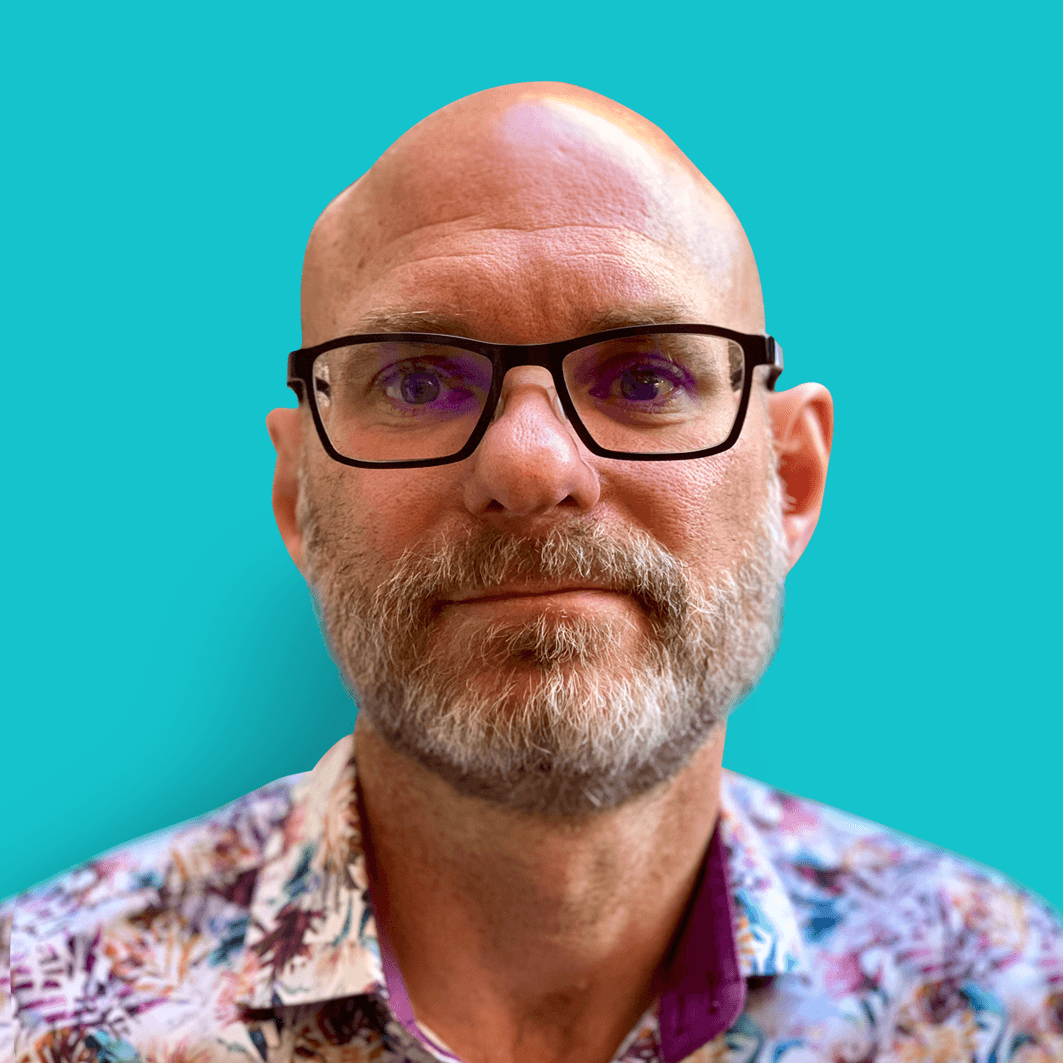 Oliver has over 25 years of experience in electronics and semiconductor PR and marketing, having specialised in wireless technologies. Before joining Picocom he was a director board member and VP Client Services at Publitek, a global B2B electronics-focused technology marketing agency. Oliver started his career at Philips Research Labs as a Research Scientist in the Large Area Electronics Group and is a named co-inventor on three patents filed during his tenure there. Oliver holds a BSc Hons Degree in Combined Studies: Electronics with Manufacturing Systems.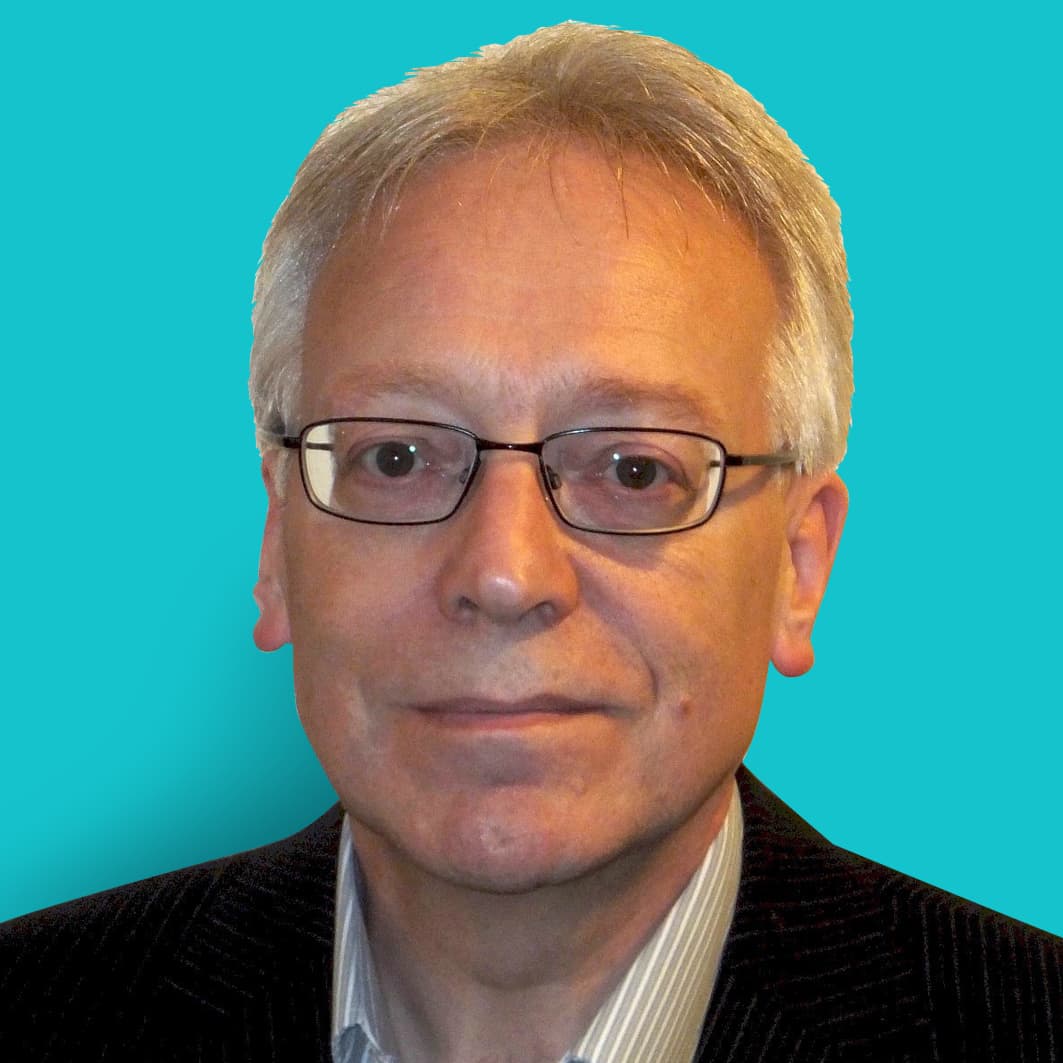 Mike has held several senior positions in a career spanning over 40 years in semiconductor and high technology companies. Before joining Picocom, he served as Director of Operations for DisplayLink. Mike previously also performed similar technical management roles at Audium Semiconductor, Picochip and Conexant. He was COO of NXT plc (later HiWave) based in Hong Kong for several years and managed manufacturing operations for smart lighting start-up enModus. Mike started his career with GEC Telecommunications Ltd. He holds an honours degree in Electronics and an MSc in Telecommunications Technology.
Published on:
13 September 2021