While governments used to have a monopoly over the space sector, private actors now play an increasingly important role, most notably companies like SpaceX, Blue Origin and Virgin Orbit. This New Space promises a new technological era where access to space will be cheaper and easier to everyone.
In this testimonial, we zoom in on a key European player: Arquimea. Arquimea's current microelectronic activities are mostly related to so-called traditional space. But together with imec.IC-link, the ASIC development division of imec, they are moving fast into New Space.
Spin-off aiming high
Arquimea is a family-owned company founded back in 2005 by Dr Diego Fernandez, while he was doing his PhD at Carlos III University in Madrid. "So, in fact we are kind of a university spin-off", states Ferran Tejada, Director of Business Development and Strategy at Arquimea Aerospace & Defence. "While we started initially as a space company, Arquimea has been growing a lot, operating in five different verticals or business units: aerospace and defence, industrial services, healthcare, AgriTech and FinTech."
"Our activities related to microelectronics are situated mostly in the traditional space domain. We started as an ASIC supplier specializing in analog and mixed signal design. Our digital activities were outsourced, but today we also have in-house digital designers. We have been working with companies such as Airbus and Thales, with funding from the European Space Agency (ESA) and the European Commission."
"We are also suppliers of space mechanisms. Our own product families of mechanisms for release and deployment of solar panels and antennas are used in missions like Copernicus. Likewise, we carry out manufacturing, assembly, integration and tests (MAIT) of mechanical parts for many customers in many missions, including the three missions to Mars from NASA".
"What we are pushing right now is what we call application-specific standard products (ASSP) and rad-hard IP cores. We see a trend towards system-on-chip or system-on-module devices targeting higher performance, more integration and optimized power management at system level. In three satellites we have been contributing to for Airbus, you can see ASSPs controlling or processing specific features and functionalities of active antennas – such as their conditioning and steering. Those chips are custom-designed but they can be frequently reused in many missions."
Radiation-hardened design: a strong asset in the space market
Chips used in space are prone to failure caused by the effects of high-energy radiation. To be hardened against these failures, they must be designed in a specific, nonstandard way. And this is where imec comes in with its Design Against Radiation Effects (DARE) platforms.
DARE is a combination of digital cell libraries, methodology support for analog design and the re-use of IP blocks. "We have already two products with DARE chips in space", continues Ferran. "Both were first used in the HISPASAT 36W-1, which is a GEO communications satellite operated by HISPASAT (the Spanish satellite operator) using the SmallGeo platform from OHB (a German satellite manufacturer). We developed a chip set for the active antenna built by Airbus. This multi-chip control module contains one analog ASIC and five digital ASICs designed by us. And then in total there are over 600 parts of those chips in the satellite.
A new generation of this antenna was developed for another satellite, Eutelsat Quantum, which was launched in July this year. It also contains this multi-chip control module, where the analog chip is the same but the digital chip is an improved version. And there is a third satellite already in the works, of which the launch is scheduled for 2024. This is the SPAINSAT NG (Next Generation) that will be operated by HISDESAT, the Spanish satellite operator specialized in defence and security. And again, there we are seeing the antenna from Airbus and our chips.
So, this is our best-selling product in microelectronics and there is room to use it in more satellites yet to come. Together with Airbus, we are considering a new generation of the antenna and the chips that can be used in a broader scope of applications, not only GEO."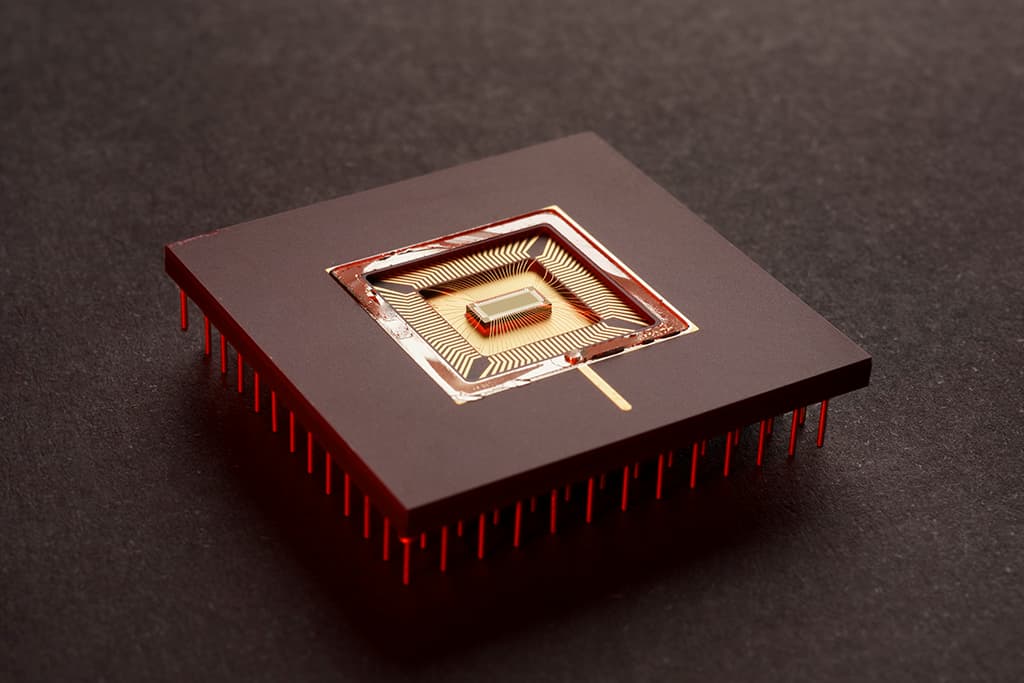 Moving into New Space
"Something we are also promoting right now is FPGA into digital ASIC conversion. This is most relevant to replace space-grade FPGAs, which can go up to 90k EUR. If you are using those FPGAs in a constellation, that adds up to several hundred units of them. That's a lot of money. You can integrate digital logic into an ASIC. Then we have an initial nonrecurring expense in the order of several hundred thousand euros, but the recurring cost is going to be one or two orders of magnitude lower compared to FPGAs."
"But we also see room to grow our business into New Space. There will always be traditional space. There will be GEO satellites. There will be manned missions or space exploration requiring very demanding rad-hard conditions. But the truth is, space is growing faster and in a different way. In the United States, New Space is developing much faster than in Europe, since everything is privately funded", adds Adrien Frouin, Microelectronics Product Manager at Arquimea. "In Europe we are taking a lot of care for what is going to be integrated in the future New Space, and there is room for standardization. And we see that the traditional space companies, such as Airbus and Thales, are also moving step-by-step into New Space."
"In New Space, there is a more relaxed way of selecting technologies and defining product requirements, but there is also room for high-reliability (HiRel) or fault-tolerant chips for critical functionalities in constellations or in LEO applications. So, in New Space we are targeting companies working at a system or at constellation level. Most of those new companies are more focused on the platform or system, so they clearly need partners at component level, such as Arquimea and imec, to design and fabricate their ASICs", states Ferran.
"Together with imec, we need to define what the best design platform is for new space applications. Today, we are very optimistic about DARE65. There is already interest from many companies to use it for system-on-chip solutions. And to us, the 65nm technology node is a good balance between cost and performance compared to 22nm or even smaller nodes."
"In summary, there is also a clear need for rad-tolerant systems in new space, in particular for constellations and in LEO applications. Imec is one of our key technology partners since they provide access to the foundries (such as TSMC and UMC) and most importantly the DARE IP libraries. Entering new space can only be achieved with the right partners. And like imec, we always team up with the best in class."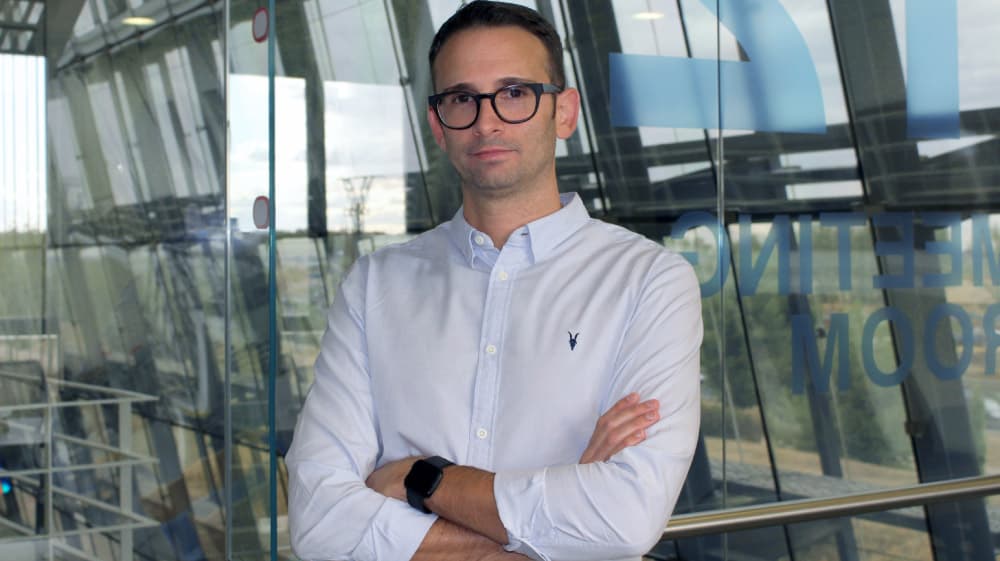 Ferran Tejada is Automation Engineer and MBA with over 15 years' experience in management, strategy, sales and business development in aerospace and industrial companies. He joined Arquimea in 2010 and has been a key contributor to a 70x growth of the company over this period. Today, he is the Director of Strategy and Business Development of Arquimea Aerospace & Defence and the General Manager of the German subsidiary Arquimea Deutschland.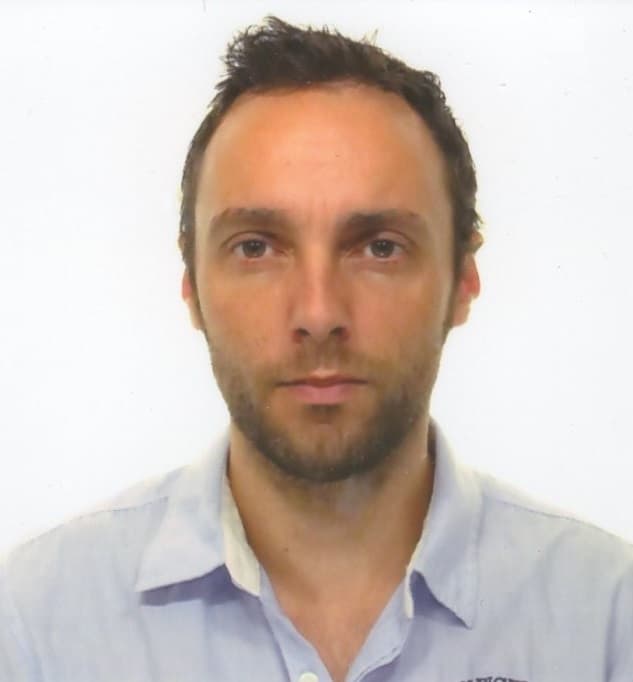 Adrien Frouin has a master's degree in microelectronics from an ENSI French National Engineering School. He has 20 years' experience in the microelectronic field mainly for hi-rel and space applications. He began his career as component test engineer, carrying the qualification activities of EEE parts embedded in satellites. Next, he integrated a team at a space prime contractor as Product Assurance Manager and was responsible for the EEE part procurement approval in a few space programs. He joined ARQUIMEA in 2012 as Project Manager, mainly for ASIC development and is now part of the business development team since 2018 as responsible of the microelectronics segment.
Published on:
8 October 2021