Patricia Fermín de Moreno, the mind behind Wiyo's business strategy, explains how their solution works: "When you put a Wiyo in any object or physical element, you can immediately interact with, sense, and follow that object in real time – regardless of whether it's moving or stable. Consider it an RTLS (real-time location system) and IoE (Internet of Everything) solution without a battery and with no dedicated readers. Any generic Wi-Fi source is able to power and enable the interaction."
The solution has countless possibilities: "Our system is not only cutting-edge, but also cross-cutting: lots of industries can take advantage of it. Any sector that uses the word 'smart' can integrate Wiyo. For example: smart hospitals, smart stores, smart food deliveries, Industry 4.0 from A to Z, ... At the beginning, we focused mainly on healthcare, as this industry is looking for digitalization options and we can enable a complete 4.0 experience there."
From idea to first concept
The investigation and feasibility phase of this project started many years ago in Venezuela, but the founders decided to choose another location to continue the project. After careful consideration, they decided Spain had everything they needed. Today, they not only feel proud about a successful project, but also about having developed and launched this disruptive state-of-the-art technology in Spain.
Danny Moreno Levy is the technical brain behind this project: "As an electronic engineer, I worked with electronics all my life. Already as a student, I liked to create technical things for real-life use. First, I worked in electronics and avionics but later, as an integrator, I also designed, and supplied industries and companies with logistics and security solutions. I've worked with almost every system of AIDC (automated identification data capture).
Thirty years of work with radio-frequency identification (RFID) led me to the first idea of the project that would grow into Wiyo. Back then, the systems were quite complicated. I wanted to create something simple, less expensive, very flexible and with almost no capex. My main idea was to use a technology that was already in the market. And I found it: Wi-Fi.
The first step was to design and set a hypothesis. I wanted the chip to be small, reliable and flexible to scale for other things. The biggest challenge was to find a way to make it work without batteries. We designed a PCB that functioned, but the energy consumption was too high."
Making the right technology choices
At that point, Wiyo's team realized that they must make an ASIC and not an SoC. It meant they had to start designing from scratch again. And to move beyond the stage of simulations, the company needed to find a technical partner to give advice on how to actually realize an ASIC and to help with making the first mask for one wafer.
"We needed an advisor that had the complete overview of semiconductor technologies and we found this in imec.IC-link", says Danny Moreno Levy. "We reached out to them through the microelectronics school and integrated systems laboratory (LSI). We have an agreement with them because we were technically supported and based at ISOM (Instituto de Sistemas Optoelectrónicos y Microtecnologia), located inside the Telecommunications campus at the UPM (Universidad Politecnica de Madrid).
The imec.IC-link team explained to us how complicated it can be to make something completely new. And how important it is to think about everything from the beginning, including making the right technology choices. A start-up doesn't have the time or money to make mistakes." Using MPW to build an MVP
Using MPW to build an MVP
"At imec.IC-link, we met all sort of experts with a lot of experience. They guided us, and explained all the steps we needed to take. We received many recommendations, not just one-time advice.
Once we selected TSMC technology, our next step was to build an MVP (minimum viable product). Using MPW (multi-project wafers) was the best solution to get there.
Making a technological product is a first step along a long road, it requires a lot of sub steps to get a product-market fit. We quickly learned what we had to do next, including building the capacity to test the chip, improving our design for future manufacturing, and adding design for testing in order to get ready for mass production. This is where the imec.IC-link team supported us along the whole flow of our ASIC development.
As the project evolves, Wiyo's team is also growing: the plan is to double the team to 30 people. Currently we're in the phase of proof of concept (POC) design and production for industrial testing, piloting, and calibration. We expect to hit the market by Q1 2023."
Enhancing our quality of life
Patricia Fermín de Moreno concludes: "The most important thing about our company is that it focuses on people: the patient in healthcare, the customer in retail. Why? Because by tackling their needs, you're able to harvest the physical quality data that you need for any CSP (Cloud Solution Provider) to power and elevate the value of their current solutions. By finally obtaining an effective, simple, physical link to the digital world, industries have access to solutions that ultimately will affect people's quality of life."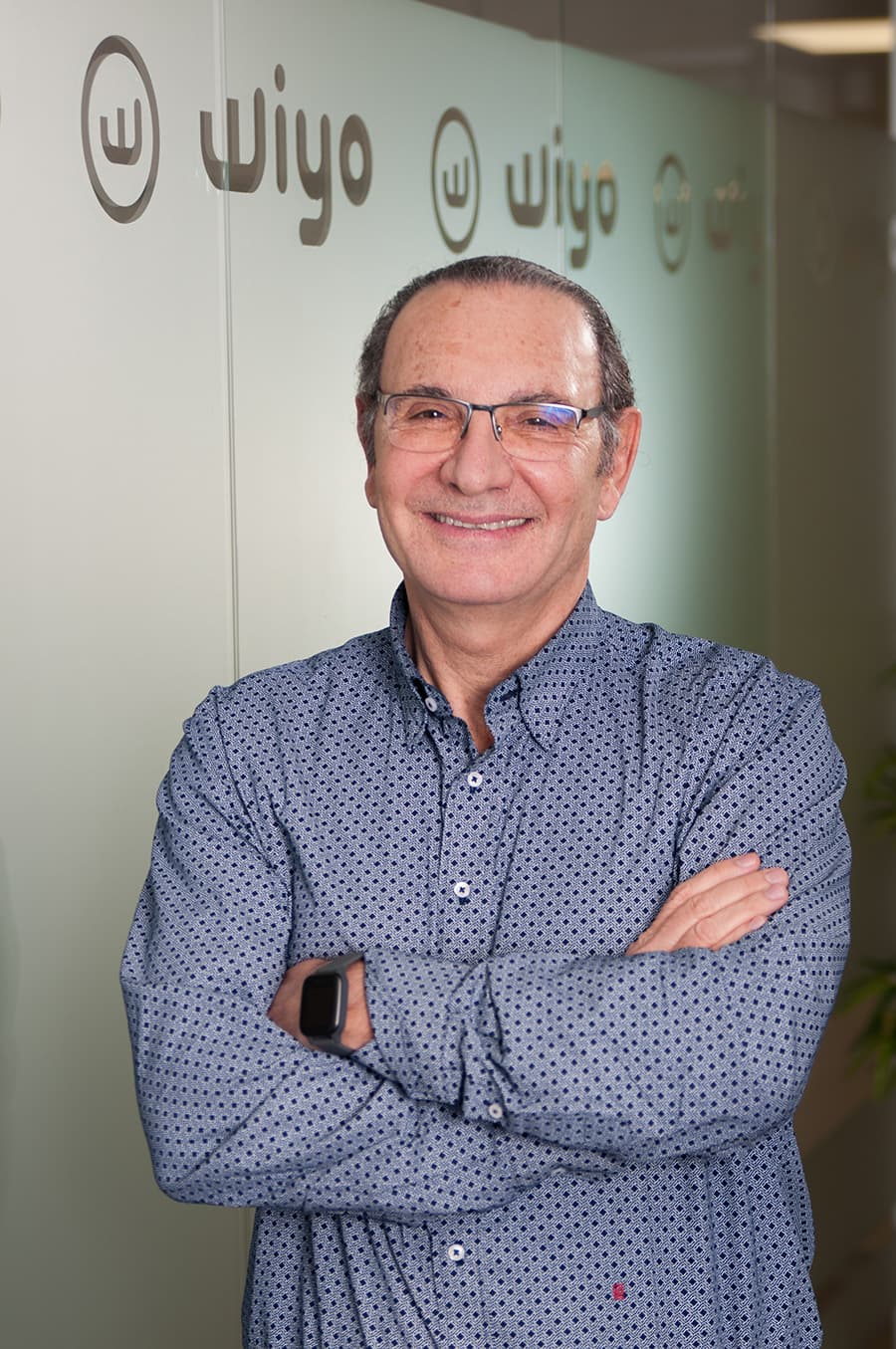 Danny graduated as an electronic engineer at USB (Universidad Simon Bolivar), and later received his master's degree on avionics, signals and radars at ISAE SUPAERO, (Toulouse, France).
He always worked in ICT, and specialized as an industrial integrator and commercial representative for cutting-edge technologies and solutions with top brands like Hughes Identification Devices (HID), TYCO, Sensormatic, Hanwha-Techwin (Samsung), Elisra (Currently ELBIT), IAI (Israel Aeronautical Industry) and ELTA solutions. Leveraging his experience, and looking to revolutionize the AIDC (automatic identification and data collection) market by making it compliant with the real requirements of the digital era, he designed, developed and ultimately created Wiyo.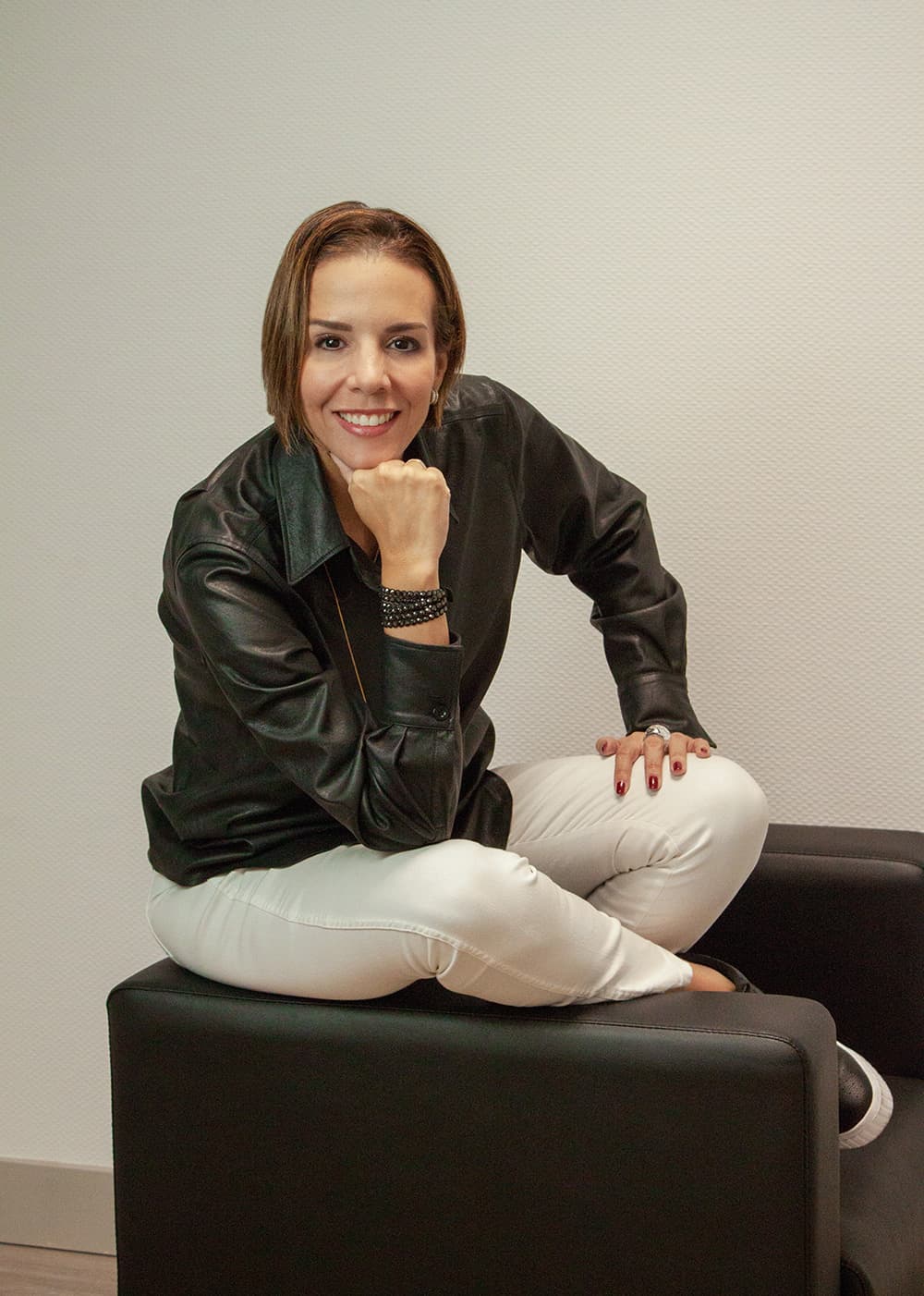 Patricia got her degree on marketing and publicity while gaining work experience at American Airlines
Afterwards, she became an entrepreneur focused on commercial representations, manufacturing and distribution of diverse verticals. At Wiyo, she focuses on the business strategy and growth, while supporting her life partner Danny Moreno Levy with their mutual desire to contribute to the revelation of everything that Spain and Europe have to offer, as important destinations for business players looking for great technological opportunities.
Published on:
21 February 2022