Who could apply for this contest? Researchers from academic institutions and research institutes that have never prototyped in the imec BioPIX technology before. They had the chance to win a free prototype fabrication (excluding packaging) of one standard (5.3mm x 4.8mm) block size design on imec's BioPIX300 MPW shuttle run in November 2021 – representing a value of € 23,000.
Winners
Adil Masood, the business owner of the silicon nitride photonics MPW service team at imec, explains how they chose the winners: "We assessed design proposals from various applications on the basis of their novelty, application, and manufacturability. Our jury was impressed by two applications and decided to give the award to both teams."
Congratulations to:
the team from Colorado State University, Asif Mirza and Assoc. Prof. Mahdi Nikdast, for their project 'Platform-independent optimized rings',
Pravin Raut, Gali Sushma, and Prof. Shankar Kumar Selvaraja from the Centre for Nano Science and Engineering (CeNSE) of the Indian Institute of Science (IISc), for their project 'Quantum photonic integrated circuit'.
These were the evaluation criteria:
application novelty of the SiN Photonics IC design
proposed design methodology
clarity of the application and credibility of the case
opportunity for further research using design and fabrication by the institute
SiN photonics technology
Very low propagation loss, broad transparency range and CMOS compatibility have positioned silicon nitride (SiN) as a lucrative material for integrated photonics. SiN photonics applications are wide, ranging from bio-photonics to communication, lidar, quantum photonics and much more.
BioPIX300, imec's SiN Photonics platform with a 300nm-thick SiN layer, offers state-of-the-art technology options for next-generation innovations. The platform is accessible through multi-project-wafer (MPW) fabrication runs for prototyping.
By providing free and open access to this technology to academic and research institutes worldwide, our goal is to stimulate novel designs and applications that will take full advantage of the capabilities of this emerging technology.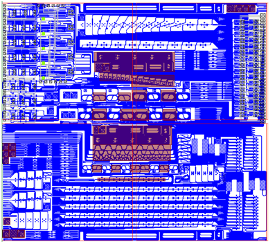 Published on:
25 November 2021